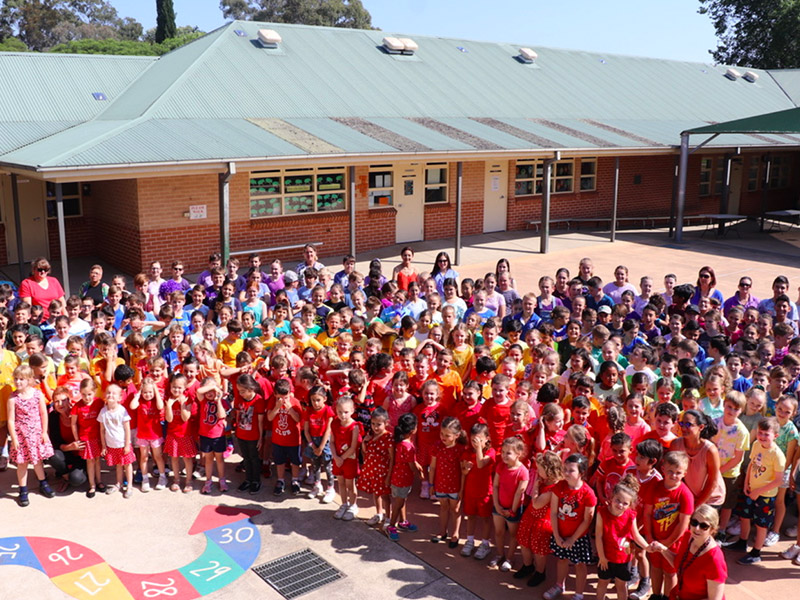 St Monica's Primary Richmond held a very successful Rainbow Day and raised up to $2000 for Mary MacKillop international
St Monica's Primary Richmond raised up to $2000 when they held their annual Rainbow Day fundraiser in support of the charity Mary MacKillop International. Students and staff went all out organising a hairspray, temporary tattoos and face paint stall, slime, ice blocks, lollies, baked goods, guessing competition stalls, white elephant goods and even pikelet making!
Each year, Year Five students make it their mission to organise the fundraising event which saw a variety of stalls and games set up in the undercover play area for everyone to enjoy. The funds support Mary MacKillop International's works in education in Timor Leste.
Year 5 teacher Mrs Kemble said it is a tradition for Year Five to coordinate the event.
"They have been working on this for the past three weeks including their holidays. Every year group is invited to wear one colour from the rainbow on the day, so it started with Kindergarten wearing red and went right to Year Six wearing violet,'' she said.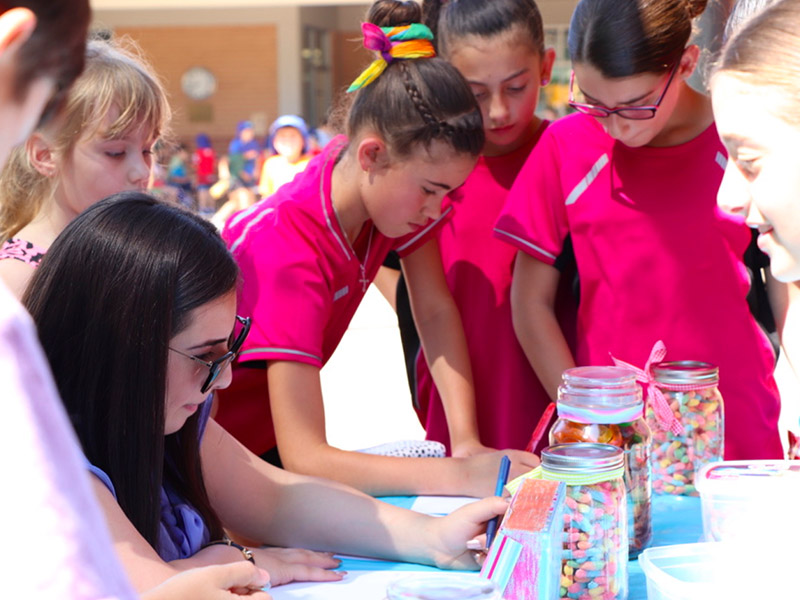 There was some serious guessing going on by teachers and students during St Monica's Rainbow Day
Students said the idea behind the rainbow comes from the Bible story of Noah's Ark. "The rainbow was a symbol of God's promise that he would always look after his people. So we thought holding a Rainbow Day is our promise to help support the work of Mary MacKillop International,'' they said.
The Year 5 students said they enjoyed organising Rainbow Day because they knew all the money raised would be used to help people in need. "It made me think of other people before myself,'' one student said, while another said "it made me feel good about myself because I was doing good instead of bad things!"
---