It's a grand project "165 years in the making" and one that will bring one of Sydney's oldest churches in line with the great cathedrals of the world.
The full octave of bells will sound through St Patrick's Cathedral at Parramatta by Easter if plans "165 years in the making" come to fruition.
Parramatta Diocese vicar general Peter Williams said eight bells would be installed for the most significant season on the Christian calendar and sound throughout Parramatta.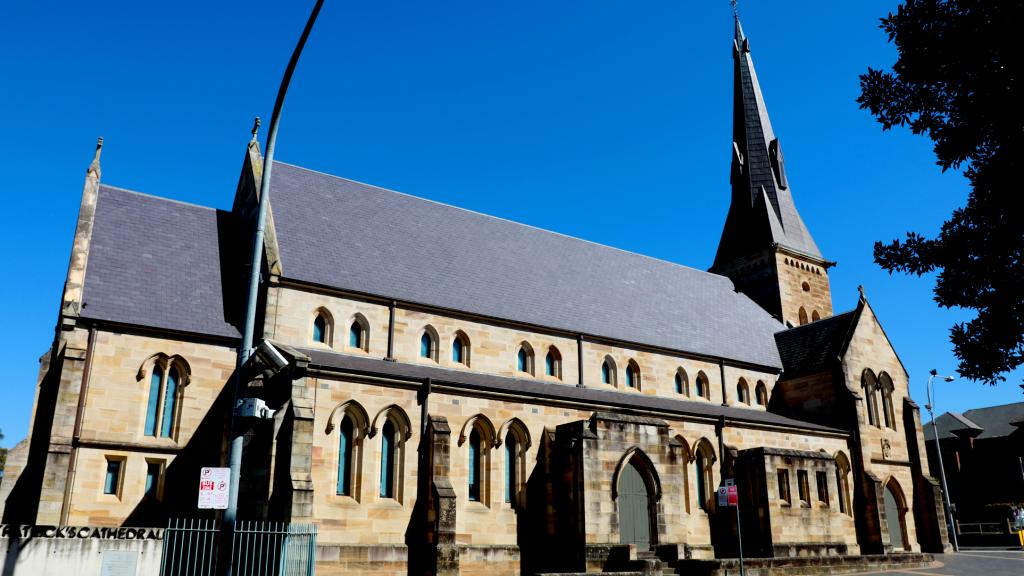 St Patrick's parish is known as the cradle of Catholicism in Australia. Picture: Angelo Velardo
"When the cathedral burnt down (in 1996) and we rebuilt it in 2003 we didn't complete the building," Fr Williams said. "Within two years the grand organ came. One of the main things was to put a peal of bells in the cathedral tower.
"The sounds of bells is joyous and, like all music, that has an effect on people."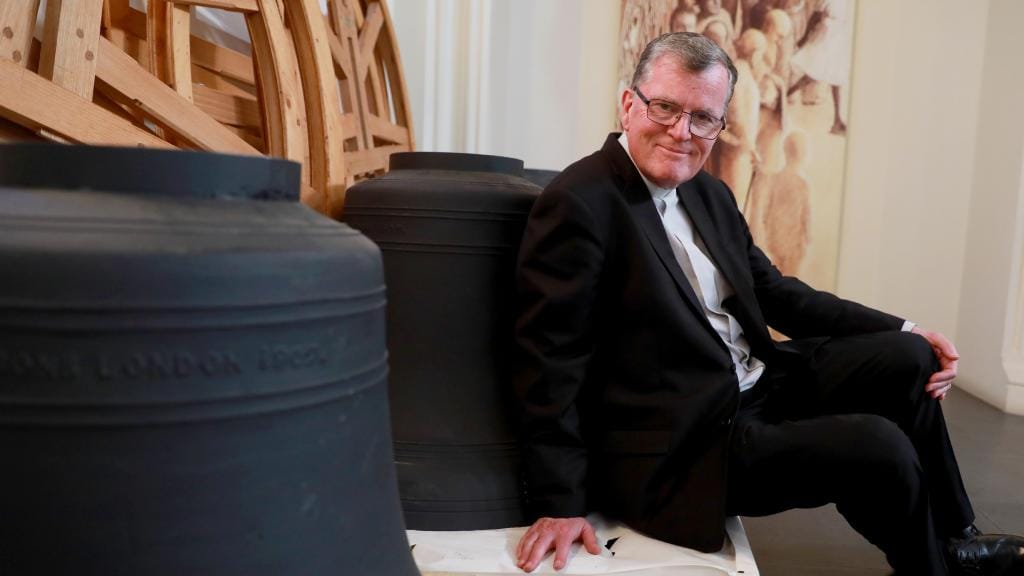 Fr Peter Williams with some of the bells that were donated to St Patrick's Cathedral in Parramatta. Picture: Angelo Velardo
Fr Williams said it was one of the last additions to bring the 182-year-old St Patrick's Cathedral to full restoration.
The bells were donated by the Celtic Trust in the UK and have been purchased by the community including Yvonne Malouf in honour of her late husband and veteran Parrramatta doctor Joseph, and the Catholic Education Office at Parramatta to mark 200 years in Australia next year.
---
Read the full online article from the Daily Telegraph