Marian Catholic College has been bee-sy doing its part to make a difference to the global 'bee crisis' by taking on a project with a sweet hint of practicality.
The sound of bees buzzing is enough to strike terror in most people, let alone the sight of the insects in large colonies swarming around an apiary.
But, for students at Marian Catholic College, this is exactly what they need to set eyes on to know there is hope for a sweeter future.
Under the supervision of the school's agriculture teacher, Sky Van den Berge, the students have built the apiary from scratch on the school's agriculture plot.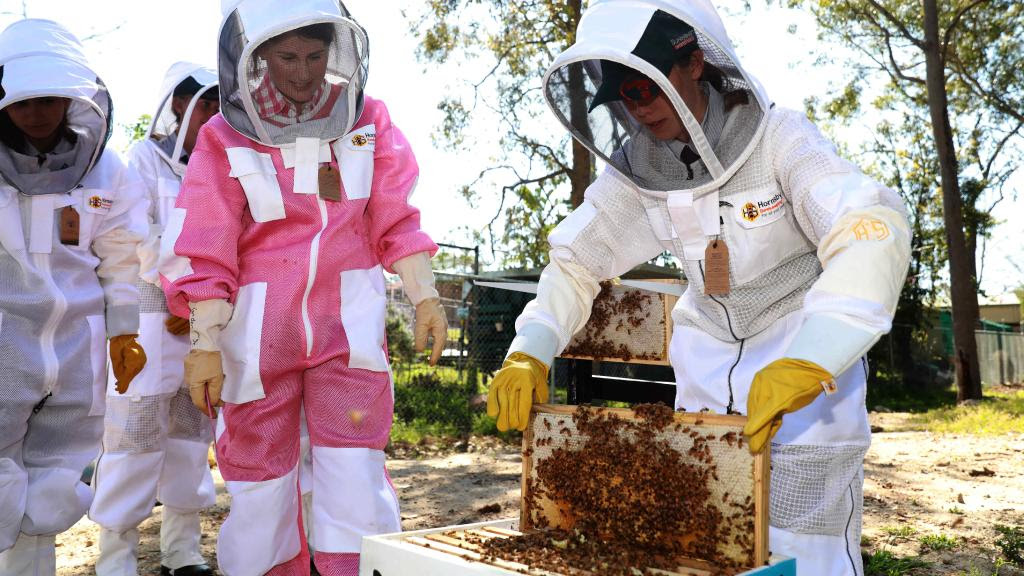 Sky Van den Berge observes her student Ella Girdham as she removes a frame from the bee hive. Picture: Angelo Velardo
And, in doing so, they have learnt about how bees hold the keys to the future of food sustainability at a time when global populations are rapidly declining due to pesticides and diseases.
"About 70 per cent of our food comes from bees and if we get rid of them, we can all say 'goodbye' to anything tasty," she said.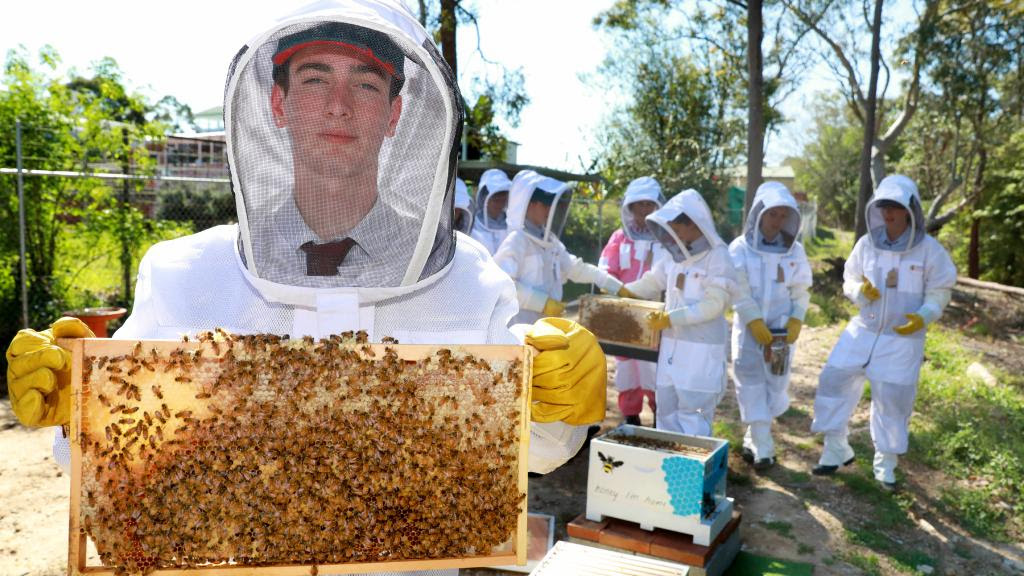 Year 11 student Riley Bow holds a frame from on of the hives in the schools bee apiary. Picture: AAP IMAGE / Angelo Velardo
Building the apiary with 10 bee hives, each containing more than 40 nails and 10 frames over about 500 hours has been a labour of love.
Miss Van den Berge said it's been a a steep learning curve for her and her students, who had to undergo the same thorough training processes as she did.
But the project has alreayd proven to be sustainable in passing down information to the next generation.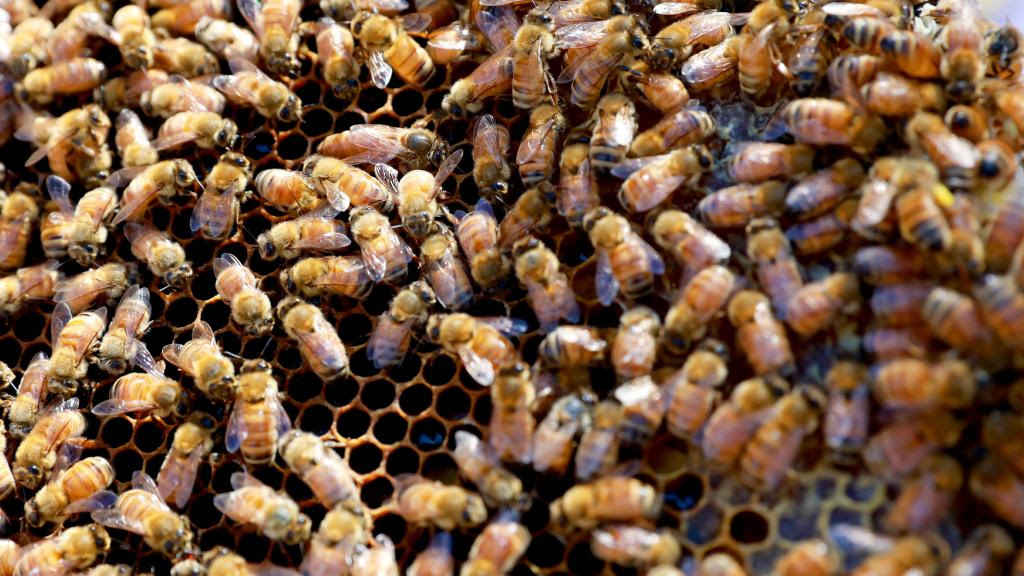 The school is home to about 30,000 bees which include the European honey bee. Picture: Angelo Velardo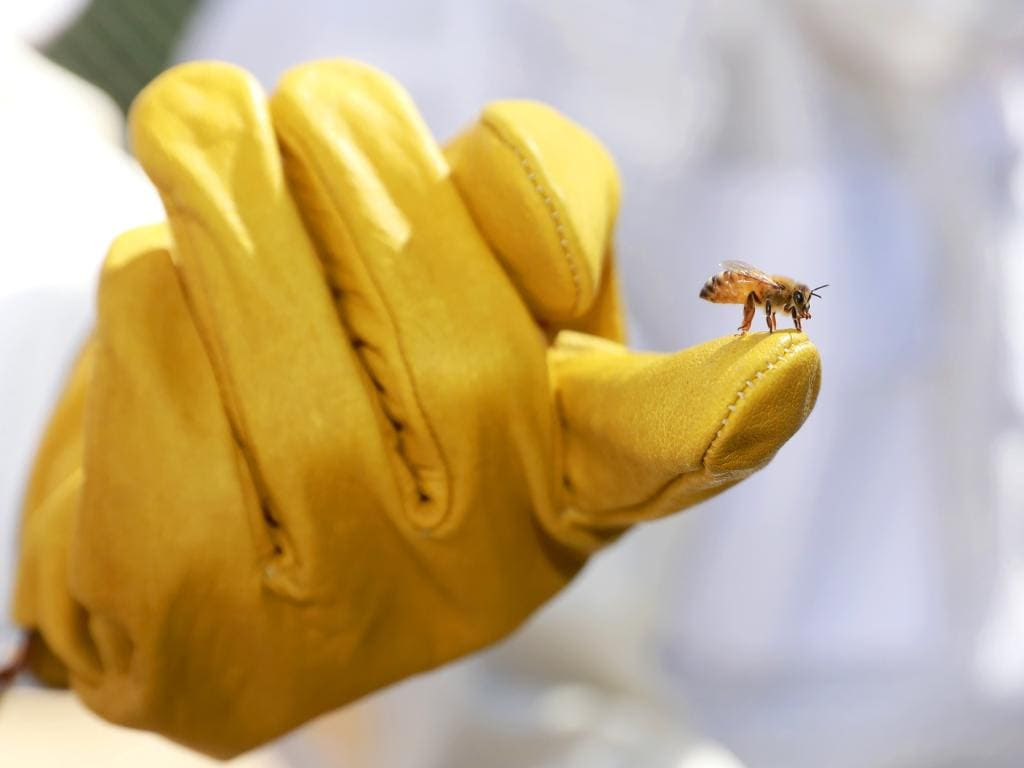 A honey bee sits on the hand of a year 11 student. Picture: AAP IMAGE / Angelo Velardo
Year 11 student Hayden Burt said it's very important to for people to learn about bees.
"They're vital for our environment and when you're helping the bees, you're helping a big part of the world and are being part of something very special," he said.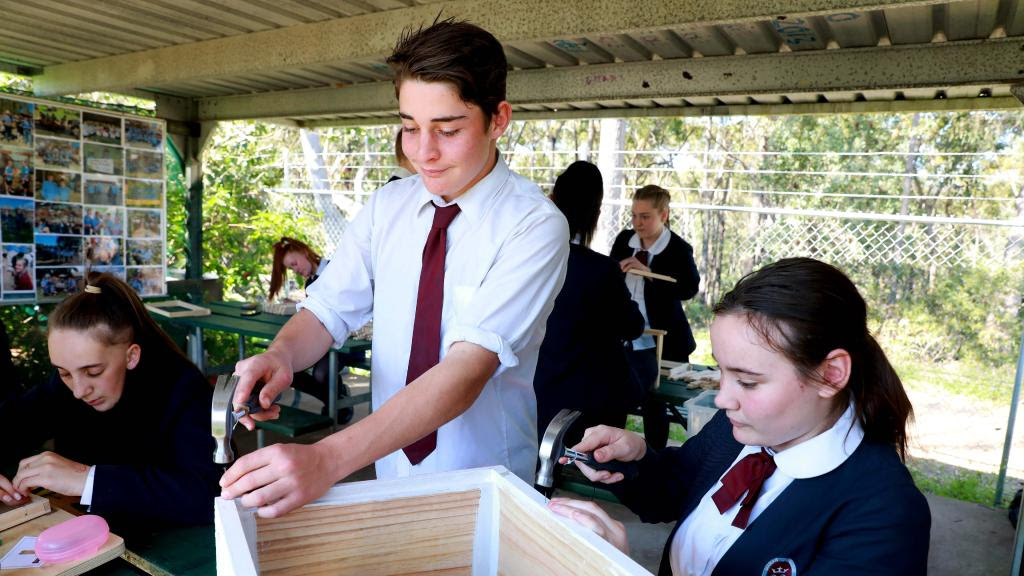 Year 10 students Austin Caruana and Niamh D'Arcy, building a super for the bee apiary at Marian Catholic College. Picture: AAP IMAGE / Angelo Velardo
His classmate, Ella Girdham, agreed and said few people sadly realise how important bees are in maintining a healthy and sustainable future.
"If people don't know about the bee crisis then they're not going to be motivated to fix it," she said.
Though having the next generation understand how to be better stewards of bees and the natural environment is one step in the right direction.