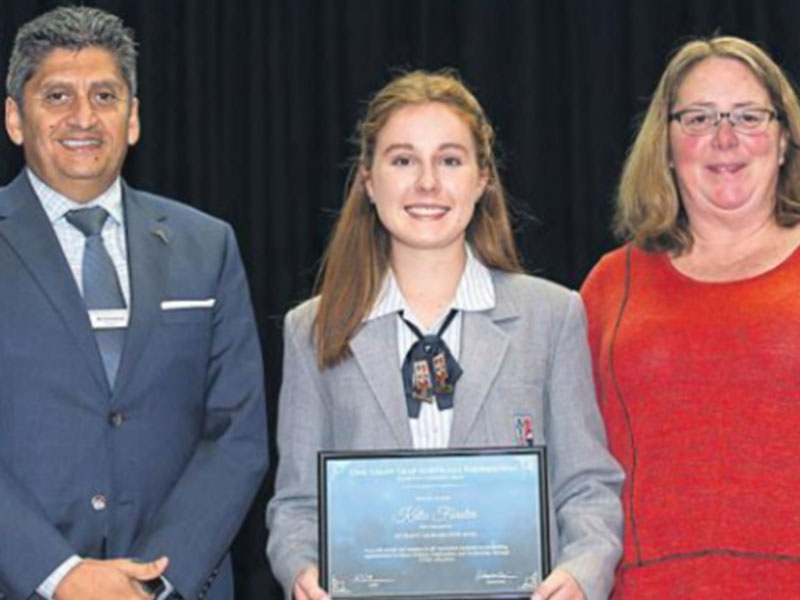 Emmaus Catholic College Principal Robert Nastasi, Year 11 Student Katie Forster and One Giant Leap Founder, Jackie Carpenter
Meet Katie Forster, the Year 11 student at Emmaus Catholic College challenging gender stereotypes and quite literally shooting for the stars.
The inquisitive 16-year-old was recently awarded the One Giant Leap Foundation's scholarship which will see her boarding a plane for Alabama later this year to take part in a 6 night space camp program alongside other students, astronauts and scientists.
"I was so excited… I've always dreamed of going to space camp," said Katie.
The 6-night program provides students with a glimpse into the life of an aerospace engineer with mock rooms, simulation programs and scuba activities designed to simulate the weightlessness experienced in space.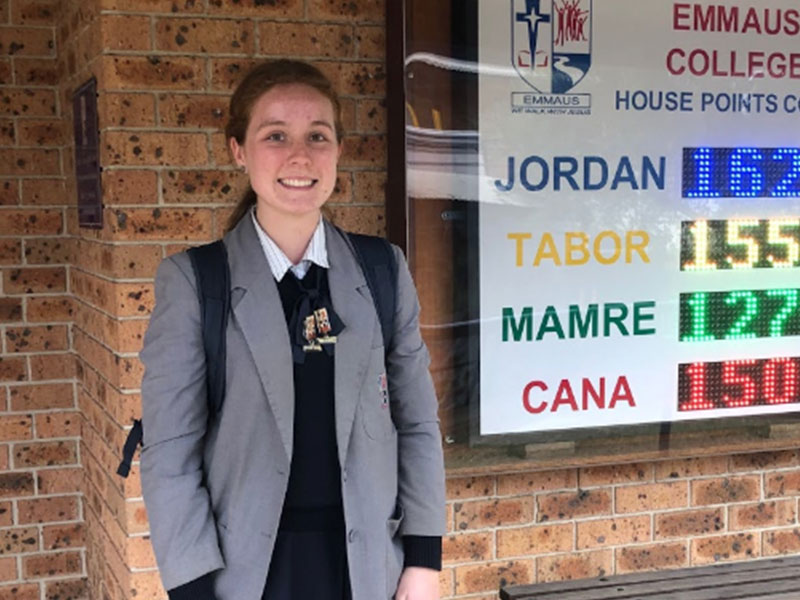 Katie, who plans on going into the aerospace engineering field after finishing school, has been described as inquisitive and enthusiastic from a young age.
"[Katie] has always been asking those 'why' questions and wanting to explore new things. I can remember her pointing at the trees as a two-year-old and asking how they got here," said Grace, Katie's mother.
As a busy teenager, Katie attributes her extracurricular success to stringent time-management skills and an overwhelming passion for her interest in science.
"Time management is really important, but in the end, it's so worth it to experience all of these extra things," she said.
Robert Nastasi, Principal of Emmaus Catholic College, is equally as excited about the opportunity.
"We're always talking to students about making the impossible possible - this is a fantastic example of that, and we couldn't be prouder of Katie's achievement," he said.
As well as participating in the 6-night space camp program, Katie was chosen to become a student ambassador for the One Giant Leap Foundation and will be a part of the selection panel for next year's scholarship recipient.
"[One Giant Leap] is planning on bringing a space camp to Australia, and I'm now lucky enough to be a part of the youth forum which will contribute to the planning of this," added Katie.