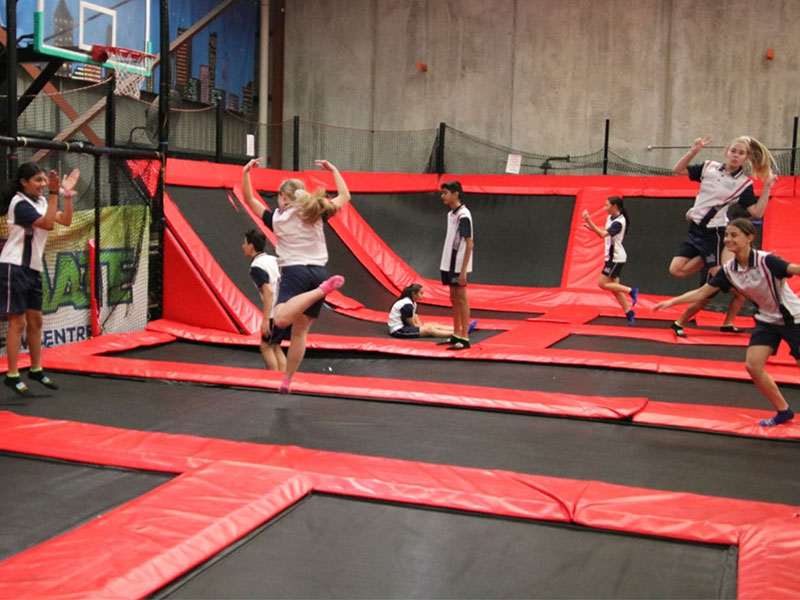 Students and staff at Santa Sophia Catholic College were recently treated to an afternoon of fun as part of their inaugural feast day celebrations. The school community took the afternoon off from their usual activities and headed to an indoor trampoline park.
As a new school community, this was the first of many feast day celebrations which reflect on the life of Saint Sophia. The day started with a liturgy where families within the school community had the opportunity to learn more about Saint Sophia and her life.
The day was about celebrating the charism of the school and recognising the school's spirit of fun and adventure.
"Celebration, prayer, laughter and community are just a few of the words that describe the day," said Principal Mark De Vries.
Students and teachers alike had the opportunity to dive into the foam pit, slide down the slides, bounce on the trampolines and slither through the play equipment and teachers had just as much fun!
"I love that the school put so much effort into making sure we had the best day… no other school does this! It was also nice to learn more about Saint Sophia," said one of the students.
The event was a wonderful reflection of the progress that this vibrant learning community has made since welcoming students for the first time in 2018. Interim school facilities are located at St John Paul II College, Schofields for secondary students and Our Lady of the Angels Primary, Rouse Hill for junior primary students. This growing school community looks forward to the opening of Santa Sophia Catholic College at 'The Gables' Box Hill, subject to planning approval.
"Our Feast Day will certainly be a day for our community to remember and will be something that we look forward to every year," said Mr De Vries.