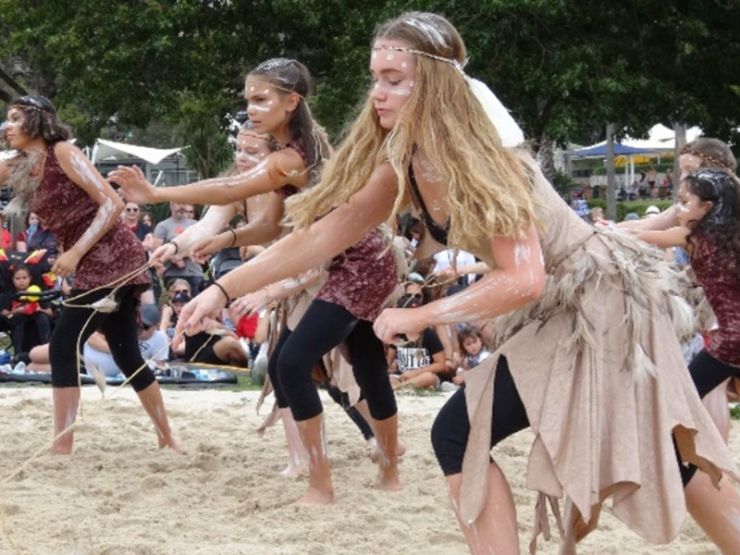 St Columba's Catholic College, Springwood Year 12 student Anastasia Vickers will take her gift of Indigenous dancing to Vancouver early next year to be part of a small contingent of Australian dancers at the International Indigenous Dance Festival 2019.
This will be the 16-year-old's first overseas trip and she is excited about having the the opportunity to demonstrate her passion for Indigenous dancing to a global audience.
Anastasia has been dancing since she was three years old. Originally from the mountains, she moved to Western Australia for a short time before returning in 2015. Her first experience of dancing was ballet, but was introduced to Indigenous dancing by her Aunty.
"Our dance ensemble features people as young as three, as well as older women," Anastasia said. "There is usually about 20 people involved in each ensemble."
"Dancing makes me feel connected with my culture which is really important to me."
"I am really excited about the trip to Vancouver. I am especially excited about meeting other Indigenous people from other parts of the world and getting to learn about their culture. I really like how we can all come together and connect through our dancing."
Over 12 days, Anastasia will be part of the ensemble performances and have the opportunity to participate in workshops with international choreographers.