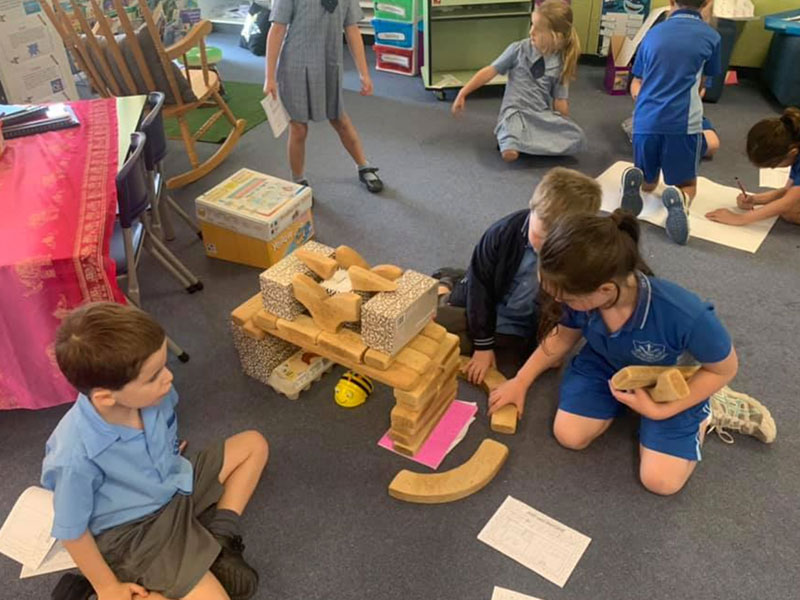 ee Bots, Ozobots, Spheroes - are just some of the robots and digital technologies students are learning with today!
At St Monica's Primary, Richmond, Stage One students have been working collaboratively in a number of STEM challenges aimed at incorporating coding and digital technologies into their learning program for the year.
With a specific focus on creating instructions and codes as a computer programmer would, students have utilised a number of online programs to learn block coding for animations as well as simplistic small bee shaped robots called Bee Bots, to learn more about programming.
Purchased from funds raised at last year's St Monica's Family Walkathon, the Bee Bots are operated through a series of programmed directions. Students work their way through a number of STEM challenges to manoeuvre the Bee Bots through various obstacles including building shelters for the Bee Bots or finding the shortest course throughout the room to the teacher's desk.
Each week students journal and plan out their thinking, make changes and finish with a reflection as to how the challenge went.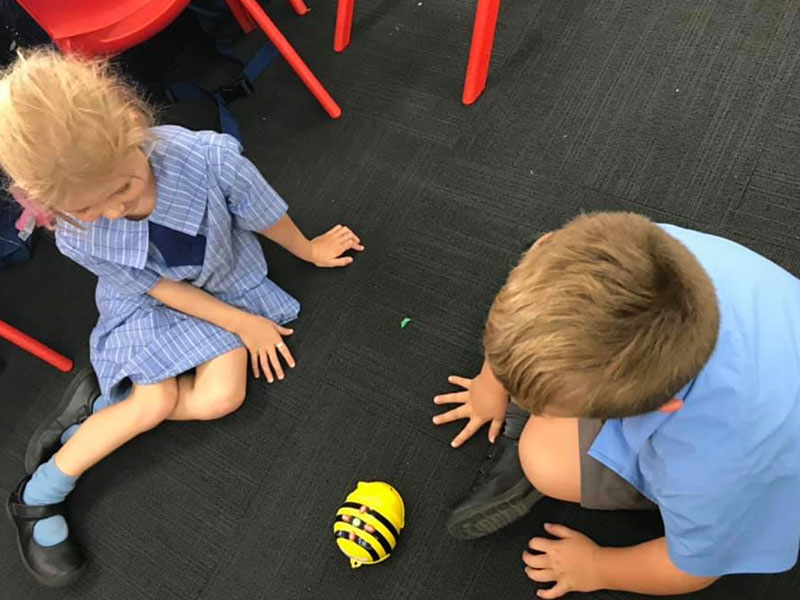 Stage One teacher Leanne Duval said the students have been motivated to learn and work together on the digital challenges.
"Peer teaching has been extremely positive and our Year 2 children have enjoyed the possibility to take on the leader role to mentor the Year 1 children," Ms Duval said. "They have been able to express their understanding and thinking by using the language of coding."
"The challenges inspire the students to think, work creatively and develop team building skills required in future workplaces," she said.